Youth & Community Holiday Ensemble: 9:30am-11am
Please download/print a flyer and share!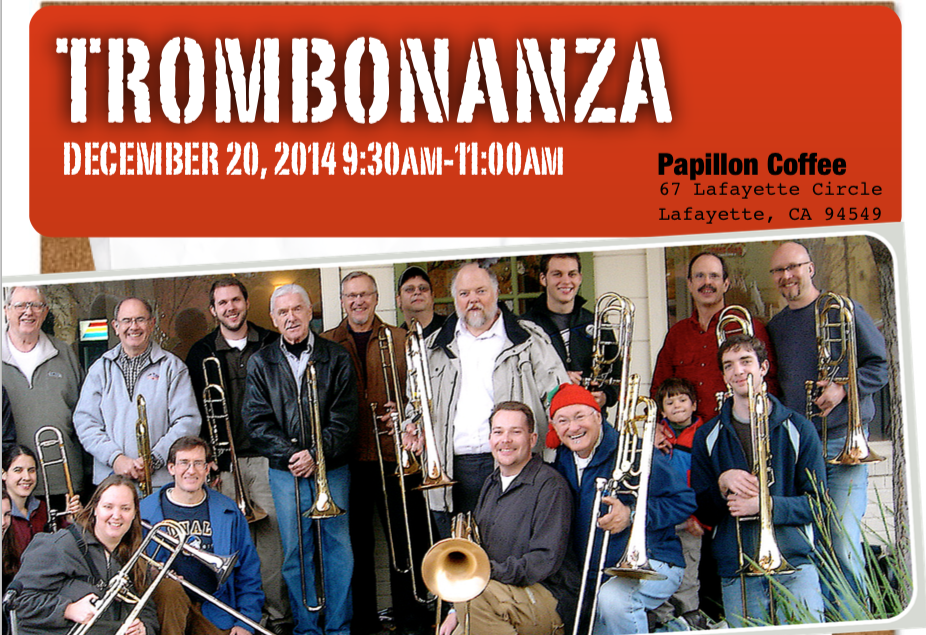 Who: Any low brass student, or community member
What: Holiday cheer, great coffee, fun holiday hang, followed by a collection of Bay Area Professional Trombonists at 10am
When: Saturday - December 20th, 9:30am-11am
Why: Holiday cheer, silly!
Please RSVP with Dr. J - please let me know your general experience, and what part you'd prefer to play. Parts for the ensemble attached below - please take a look!
Gig notes:
Please print out your part (and bring it)
Please bring a stand
Please bring a few clothespins to prevent music blowing away